Overview

Founded in 1982, Search for Common Ground works to transform the way the world deals with conflict--away from adversarial approaches and towards collaborative problem solving. We work with local partners to find culturally appropriate means to strengthen societies' capacity to deal with conflicts constructively: to understand the differences and act on the commonalities.
Mission

To transform the way the world deals with conflict: away from adversarial approaches, toward cooperative solutions.
Program

Search for Common Ground currently has seventeen field programs on four different continents. Our two headquarters offices in Brussels and Washington DC provide logistical, fund-raising and policy work support to the field while our divisions dispense technical expertise. Our global projects and initiatives deal with cross-border issues such as Western-Islamic relations.
Impact

1. Supporting and advancing peace processes
2. Reducing violence
3. Shifting attitudes and building foundations for peace
4. Equipping communities to prevent and resolve conflicts
Countries

Angola, Belgium, Burundi, Cote D'Ivoire, Congo, the Democratic Republic of the, Guinea, Indonesia, Iran, Islamic Republic of, Liberia, Macedonia, the Former Yugoslav Republic of, Israel, Jordan, Morocco, Nigeria, Sierra Leone, Ukraine, United States
Contact

1601 Connecticut Ave. NW
Suite 200
Washington, DC 20009
Phone: (202) 777-2238
www.sfcg.org
EIN: 52-1257425
---
A Gift Card
Community
Education
Bridge the Divide
Political dialogue
Your gift will help pay for the development of constructive dialogues on critical issues, bringing together Democratic and Republican leaders, along with top experts from relevant fields. For instance, people representing all perspectives on health care for the uninsured come together to bridge their differences and find common ground on how to extend health care to the tens of millions of Americans who do not...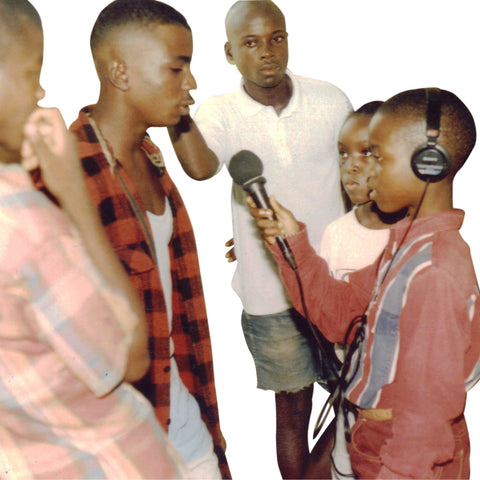 Give Children Hope
Radio & TV programs
Your gift will support the development of radio and TV programs for children and youth in war areas of West Africa, Asia, the Balkans, and Indonesia. What could be more inspiring to a child in the midst of an armed conflict than to hear another child talking about alternatives to violence? Search for Common Ground uses radio and television to help kids find positive ways...