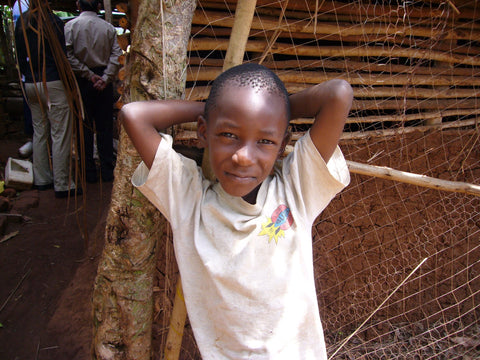 Educate a Child
One Year of School
---
---
Problem
In 1997, the Uganda introduced its "Universal Primary Education" plan which resulted in 93% of school-age children enrolling in primary school. Unfortunately, the government was not able to sustain this momentum in Northern Uganda, where many children live in Internally Displaced Persons (IDP) camps. Consequently, the enrollment rate of school-age children in Northern Uganda is less than 50%, with less than 2% completing primary school, and more than 50% dropping out before grade three.
The Gift
A donation of $97 will fund an entire year of school for a Ugandan child in an IDP camp. Education has a positive impact on not only the future earning potential of a child but also helps reduce vulnerability to health problems such as HIV/AIDS, increases awareness of human rights and issues such as family planning and improves confidence and overall well being.
BRAC is already providing Northern Uganda's IDP camp children with the opportunity for education in specially designed schools that are suitable for older children. These schools follow BRAC's unique, interactive approach to education which makes learning a fun experience for students and prepares them to be mainstreamed into the government's schools. The first class of BRAC learners (aged 10-12 years old) recently graduated from Grade 1, and 844 passed their exams and have been mainstreamed into the government schools.